Beautiful London wedding
Finally!!! We had time to update the preview of the beautiful Katerina and Marcus wedding, and added more pictures, so enjoy!:)
Katerina and Marcus wedding day couldn't have been any more beautiful. The sun was out for most of the day, and even though rain did make a little appearance, it was perfectly timed for just after everyone had gone inside for the evening reception. We really did have a great time, and we just love the fact how wonderful and different each and every wedding we work at is. We feel so lucky to have met you two, you are just the sweetest couple and we wish you guys the happiest of lives together, and want to thank you so much for having us! We adored this unusual venue, with pretty flowers and colours everywhere.
Bride and Groom: Katerina and Marcus
Location: London, United Kingdom
Getting ready: Park Plaza County Hall
Venue: The Garden Museum
Here are a few words from our Bride to inspire all the brides-to-be!:) Katerina, thank you for sharing this story with us!
Bride:
Wedding gown, veil, shoe embellishment, hairstyle all by mother of the bride, Hui-Ling Mavroidis from concept to execution. Lace on gown and veil reused from Hui-Ling's own gown made together with her mother (bride's maternal grandma) forty years ago.
Tiara: Modissa in Zurich
Groom:
Suit and shoes: Vardas
Shirt tailored: Petropoulos in Athens
Wedding bands: Fachidis (engraving 'Put me back on' idea from iphone app weddingawkr)
Catering: Sarah Barr at Al Fresco Feasts
Wedding 'cake' (mini cinnamon buns from our first date): The Nordic Bakery
Bouquet, Burranhole, flower petals, 'cake' roses: Floramay
Table centerpiece flowers: Pesh Flowers
Table centerpiece vases: Next
Invitations: Paperless Post
Gift list: ZankYou
A wedding is all about love…and decisions. For me it helped to remember the important ones: 1. the right groom (done!), 2. the right dress (a piece of art by my mum reusing lace from her own gown that had been made with her own mum), and 3. the best photographers. Everything else was up for discussion. Long before we had settled on a venue, we decided that Dorota and Michal were the photographers we wanted. With many loved ones traveling from 7 countries and 12 cities to celebrate with us, we wanted such a rare gathering to be captured with photojournalistic eyes. Dorota and Michal were recommended to us by an excellent London photographer who was already booked. She said "I think they are the best photographers in Europe. I wish I had known them for my own wedding". I am not a photographer, but I know this: Our wedding photographs captured the love we hoped would unite our guests. They are photos that tell the true story of our big day, and like all good stories they never seem to get old. I can see us finding new dimensions to our memories every time we see them. Thank you Dorota and Michal. You were everywhere and you managed to fit in flexibly to each moment's circumstance. You were reliable, professional, and you unleashed all your talent and effort on our day making us feel very special, and fortunate for having found you. We love the photos, and we think we love you too.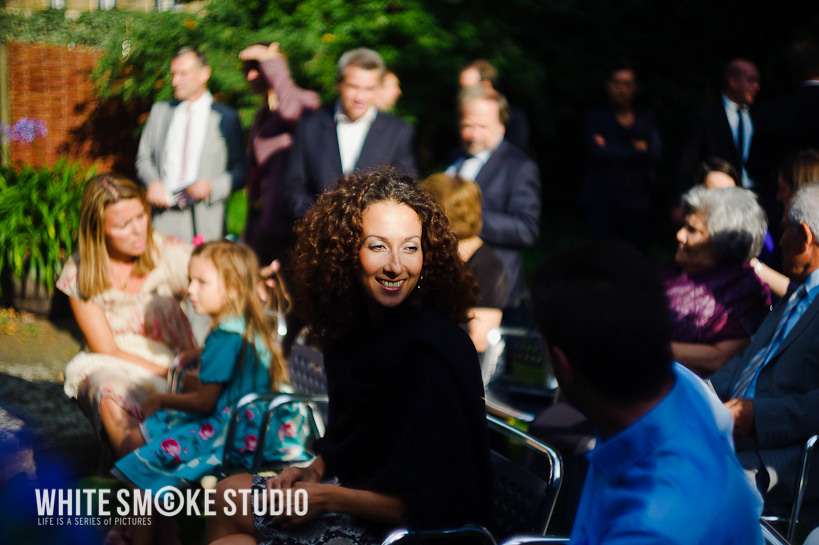 JOIN US ON FACEBOOK !!!